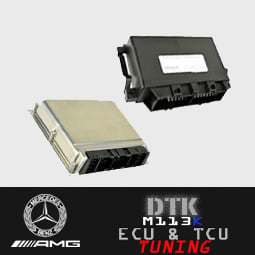 $

350.00 - On Sale
DTK - M113k Mercedes AMG ECU/TCU Tuning
-We offer V8 Kompressor ecu/tcu tunes to suit any/all setups. Transform your vehicle in a matter of minutes.
FITS:
2003-2006 CL55 AMG
2002-2006 S55 AMG
2002-2003 SL55 AMG
2003-2006 E55 AMG
2004-2011 G55 AMG
2004-2006 CLS55 AMG
TUNING OPTIONS
-BOLTONS - this option is priced for a car with standard "bolt on" setup on stock fuel
IE: Headers, Throttle Body, Intake mods, Pulley, etc
-CUSTOM - this option is priced for a car with all the standard "bolt on" parts, but sporting larger fuel injectors, maybe a custom blower, or somebody who is running e85/race fuel
-TCU TUNE - *plug & play* this option is for those who want their transmission computer re-mapped for quicker, firmer shifts & no slip.
● 0.2-0.3s gain from stock in 60-130 pulls.
● raised TQ limiters
● allows the use of steering wheel buttons in all 3 mods even for the earlier models.
● compatible with E/CLS55
*WE ARE THE ONLY VENDOR IN WHICH A TCU TUNE INCLUDES THE CORE. WE MAIL YOU ONE & YOU KEEP YOUR ORIGINAL.
*We offer remote tuning service & your purchase includes a flashing/logging cable. Your ecu tune will be emailed to you with install instructions. You must be running Windows to use the flashing program we offer.
!FREE SHIPPING 48/USA!
WE SHIP WORLDWIDE